Skip to content
Lettings and property management in and around Oxford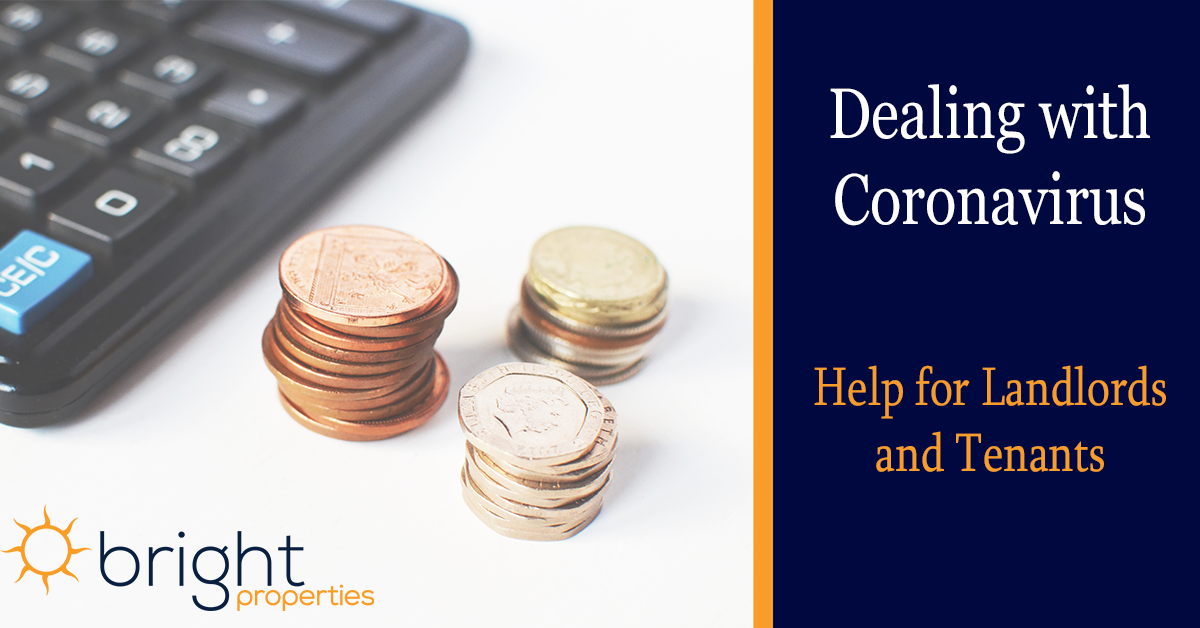 Dealing with Coronavirus – Help for Landlords and Tenants
The emergence of COVID-19 has been a huge shock to the world and has implications far beyond the obvious concerns for the health of people around the globe. Whilst the actions taken by the government to limit the spread of the illness are a necessary and appropriate step, they have a huge impact on many aspects of people's everyday lives.
People being increasingly unable to work and earn as normal and afford the rent has raised concerns about the ability for landlords with buy-to-let mortgages to make full payments and to be in default with their lender. As part of the package of measure to help business during this time, the Chancellor, Rishi Sunak, announced that lenders would be offering (at least) a three-month "mortgage holiday" for landlords in financial difficulty.
"Mortgage lenders will offer at least a three-month mortgage holiday – so that people will not have to pay a penny towards their mortgage while they get back on their feet" – Rishi Sunak
The intention of this measure will be to reduce the mortgage payments made during this period to zero whilst people endure the current situation with COVID-19. This will likely be a relief to many landlords as mortgage payments are a significant burden and make up a large portion of any outgoing costs.
We recommend that landlords check details of any arrangement you might agree to and ensure that you are fully aware of the financial implications. Any payments "missed" during this holiday period will need to be made up for in the months after, and the terms for this will vary by lender.
Limit on evictions
Existing possession proceedings will be suspended while this national emergency is taking place. Landlords will not be able to start proceedings to evict tenants for at least a three-month period. As a result, no renters need to be concerned about the threat of eviction. At the end of this period, landlords and tenants will be expected to work together to establish an affordable repayment plan, taking into account tenants' individual circumstances.
We recommend that you open up a discussion with your landlord as soon as you are aware that you may have difficulties with making your payments. The Courts are to make it easier for landlords and tenants to resolve matters through pre-action exchanges.
Compassionate landlords
The government is to issue guidance asking landlords to show compassion and to allow tenants who are affected by this to remain in their homes wherever possible.  The Residential Landlords' Association (RLA) has already advised landlords to be as flexible as possible during this time to help tenants in financial difficulties.
Here at Bright Properties we are doing our best to follow the advice provided by the Government, the NHS and other professional bodies in relation to COVID-19 and we would highly recommend that others do the same.