Skip to content
Lettings and property management in and around Oxford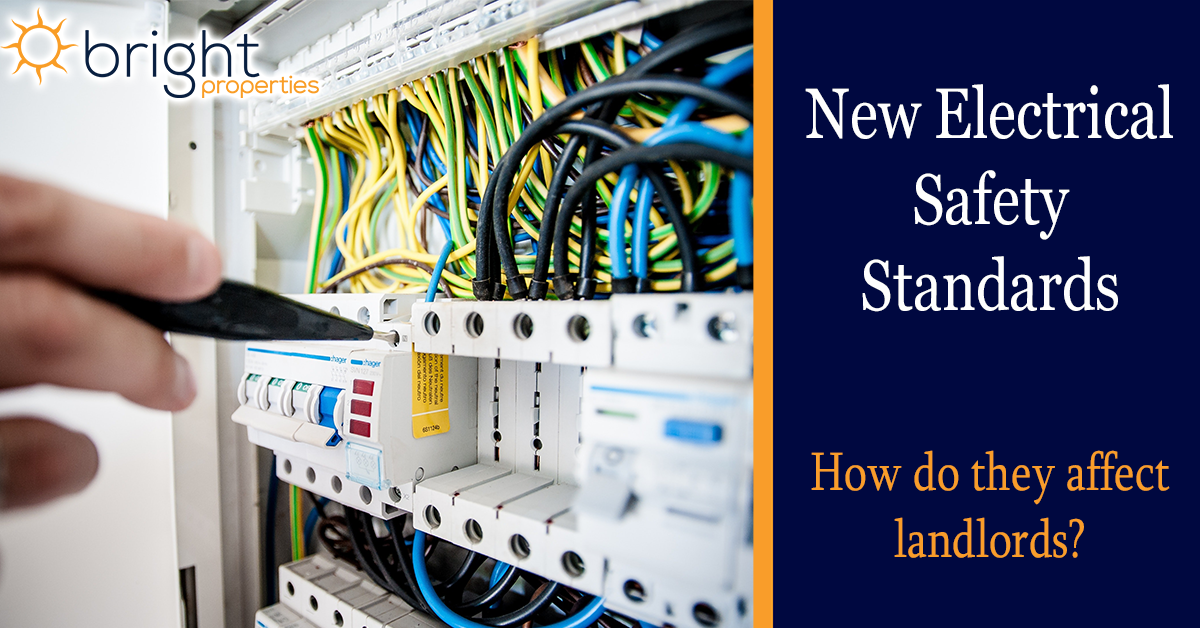 New Electrical Safety Standards – How do they affect Landlords?
As a landlord, you will be familiar with the growing legislative burden that is placed on you regarding the safety and condition of your rental properties. You have long had general responsibilities to make sure that the houses and flats they rent out are safe and secure, warm and dry. Those have been supplemented with a number of specific requirements: Energy Performance Certificates with a rating above an 'F'; annual Gas Safety Certificates copies of which now have to be given to your tenants at prescribed points.; provision of working smoke and carbon monoxide alarms; ensuring furniture and furnishings are fire safe; and recent new rules on fitness for habitation. In the past electrical safety has been loosely legislated for but there have not been specific rules for landlords to comply with. Whilst it was necessary that the electrical equipment and infrastructure in a rented property be safe, the compliance burden for this has not, until now, been a very stringent obligation.
The Housing and Planning Act 2016 paved the way for change, and the Electrical Safety Standards in the Private Rented Sector (England) Regulations 2020 have come into existence. These regulations will apply to all new tenancies from the 1st July 2020. A transition period for existing tenancies is in place meaning that by 1st April 2021 all rented properties must have an Electrical Safety Certificate (EICR). These checks must be done once every 5 years, so it is less onerous than Gas Safety Certificates.
The details:
The EICR must be given to all tenants before the tenancy commences. We would recommend attaching this to the tenancy agreement and having the tenants sign to confirm receipt.
The test must be performed by a qualified person.
Renewals count as new tenancies for the purposes of providing an EICR.
You do not need an EICR for a lodger agreement or a lease of 7 years or more (please note that Assured Shorthold Tenancies cannot be substituted for a lodger agreement).
When replacing an EICR, the tenants must receive the new copy within 28 days.
If a tenant requests a copy of the EICR, this must be provided within 28 days.
Pre-existing EICRs
There is a possibility that these will become invalidated as the standards that they have been measured against have been tightened. We hope and anticipate that current EICRs will remain valid, however this has not yet been confirmed and further information is awaited from the government.
What if there is a breach identified?
If it is identified that any aspect of the property does not meet the standards you will need to appoint a qualified person to perform the remedial work within 28 days and arrange for them to provide a report showing that the property now meets the regulations.
Enforcement
The Local Authority is responsible for enforcing the new regulations and can issue penalties of up to £30,000 for each breach identified. They can also identify non-urgent work and serve a notice stating that this must be done within 28 days. If they deem it necessary, the council can notify the tenant and perform emergency remedial work and bill the landlord for the costs.
Bright Properties manages all properties to ensure landlords are compliant with this web of laws. If you need advice on how these rules apply to your property please ask us and we will be happy to provide it.