Skip to content
Lettings and property management in and around Oxford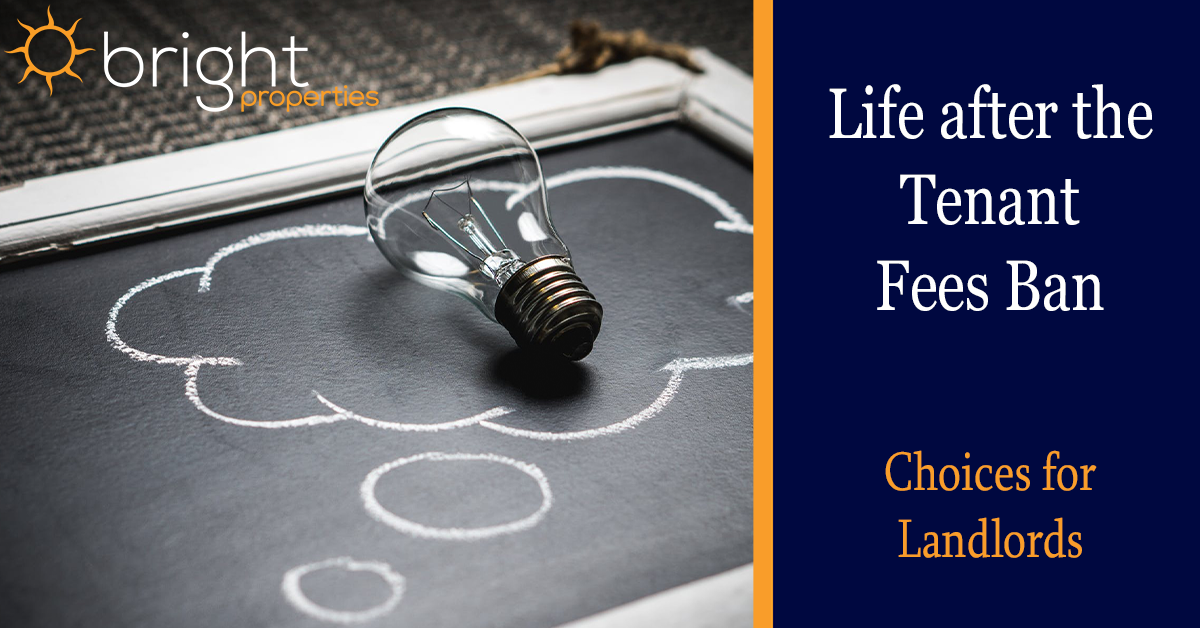 Life after the Tenant Fees Ban: Choices for Landlords
Following the tenant fees ban in June this year, letting agents have been reviewing the services they offer, and the fees and charges landlords pay for letting and property management services. This comes as no surprise. ARLA Propertymark estimates that tenant fees generated around £700 million of revenue a year for agents, or approximately 20% of the industry's turnover. A survey by the Property Redress Scheme found that 83% of the agents believed the changes would http://www.legislation.gov.uk/ukpga/2019/4/contents/enactedegatively impact their profit margins.
Countrywide plc (which owns over 60 agency brands including Hamptons International, John D Wood & Co, Taylors and Finders Keepers which operate in Oxfordshire) has been open about the impact on its business and the strategy to deal with it. It told Estate Agent Today that the ban may cost the group as much as £9m in revenue in 2019, but they expect this to be mitigated by year end. Paul Creffield, Group Managing Director told EAT:
"We have eight to 10 initiatives in place to mitigate the Tenant Fees ban" (EAT 7/3/19)
It is proposing to increase services to landlords and renters in a bid to soften the impact of the impact of the ban on the company, and also hopes to implement a uniform approach on fees across the lettings operations of the Countrywide empire.
Although some agents are looking to increase services to landlords, others have responded by introducing new charges – tenancy set-up fees, tenancy renewal fees, tenant referencing fees are examples. This chimes with the results of the Property Redress Scheme survey which revealed that two-thirds of agents surveyed stated they would recover losses by increasing costs for landlords.
What does this mean for landlords? Innovation and new and improved landlord services can only be a good thing. Higher fees and new charges will be unwelcome, as will pressure to take additional services or products from an agent. Landlords need to:
Look behind headline commission rates to see what other charges will come their way;
Understand what else agents are earning from letting their properties, for instance by being paid "hidden" referral fees by insurers and property maintenance businesses;
Shop around and see what other agents are offering;
Make sure they are reasonably free to switch agents if landlords feel they are not getting value for money.
Switching agents is not always made easy – it is not uncommon for agents to include provisions in their standard terms and conditions that require landlords to keep paying them commission for any tenant introduced to landlords properties for a significant period, even if the landlord terminates them and switches to a new agent. Best practice among agents is not to do this, and these provisions are frowned on by the Competition and Markets Authority and some may also be illegal under consumer and commercial trading laws. Before signing up, landlords should not be shy of asking for them to be removed. If landlords do find agents trying to enforce the provisions, and in effect deterring switching to a better deal, they should check whether the provisions really are enforceable and negotiate their exit from the tie-in.
Bright Properties terms for letting and management can be found at:
http://brightproperties.co.uk/property-management/
We have fair and transparent charges, and no tie-ins.