Skip to content
Lettings and property management in and around Oxford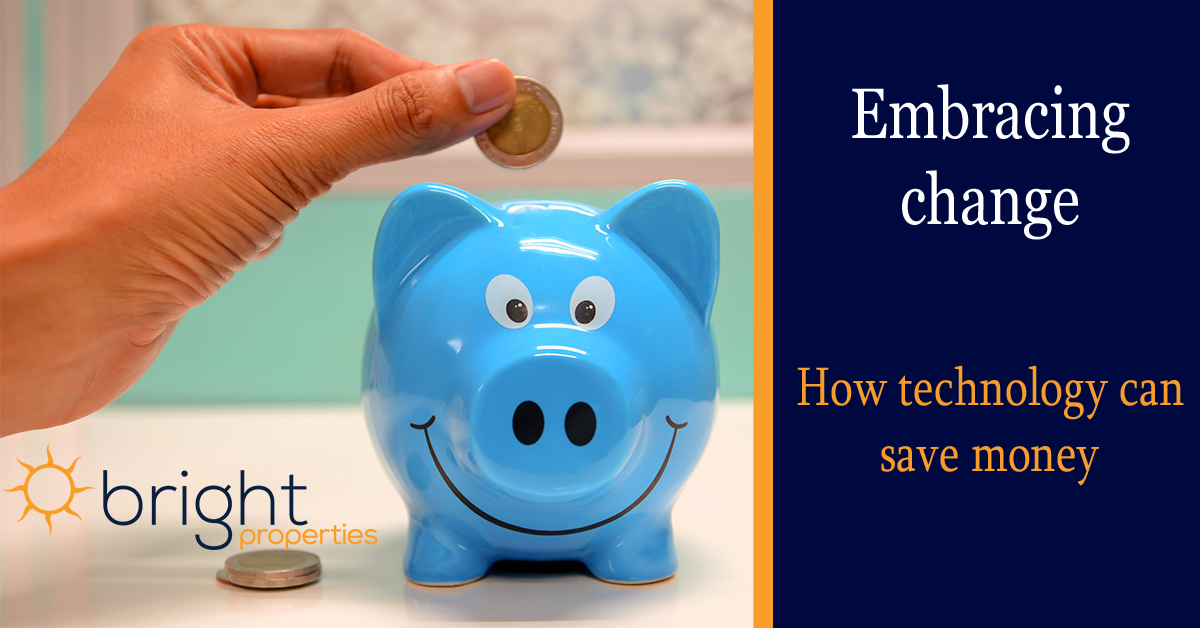 Embracing change – How technology can save money
In a world of ever-changing technology, it is important that agents are embracing the most effective and efficient means of delivering services to landlords. The old approach of branches acting as a 'shop-front', work being desk-based, and staffing to deal with potential customers who drop in is outmoded – and comes at a cost ultimately paid for by landlords. Mobile and remote working is on the rise. Indeed, there are predictions that many agents will be restructuring towards mobile working.  Increasing use of internet search and property portals (Rightmove, Zoopla and OnTheMarket), as well as the myriad of apps that make lettings and property management faster and cheaper to provide, means letting agents can move to slimmer business models. The industry though seems to be slow to adapt. Many saw the tenant fees ban – which has significantly reduced agents' revenues – as being the pivotal moment for change. But that has not been the case as yet. So, how do different approaches affect the cost passed onto the landlords?
What do High Street Agents charge?
We have analysed the prices of many high street agents within Oxford. Our findings show that advertised fees for these agents varies between 14% and 20.4% (inc VAT). It is worth noting that all agents must advertise their prices, including VAT, as part of their ombudsman membership, and that they must display these on their website.
In addition to fees, many agents charge landlords for a variety of extras, some optional and some not. These could be an arrangement fee to cover the initial costs/labour for finding a tenant and providing documentation; or a renewal fee or administration charges on organising pre-tenancy works (EPC, Gas Safety, etc.), and these could set landlords back several hundred pounds more.
Why are these prices so high?
There are several reasons why high street agents continue to advertise high fees.
The advertised price is not what all customers pay. A large margin exists for negotiating a lower fee and, because of this, there is a wide spread of fees that landlords pay. This may seem unfair: the lesson is 'don't ask, don't get'. As such, it is hard to identify exactly what an agent's lowest fee could be.
Higher fees are needed to cover the costs of this approach. Renting and operating a high street retail unit is not cheap. Given that the bulk of tenants find properties through Rightmove and other portals, much of this is avoidable. Customers have largely adapted to dealing with agents electronically and over the phone. Less dead time for each agent, more potential cost saving for the landlord.
Many high street agents have been in business for a long time, and change is not easy. Nor is the competition as intense as it may seem. On some high streets multiple brands are owned by large conglomerates.
Are online agents the alternative?
As a landlord in this industry, whatever people say, you do have options. It is important to consider all avenues that you can to market your property:
There has been a rise in number of national online agents that offer their services at quite low rates to advertise your property. They enable landlords to advertise on Rightmove and the other portals and can be used as for quick and low-cost lettings. They come with some limitations – lack of local presence and knowledge of local marketplaces, and a higher amount of input needed from the landlord – for instance, carrying out viewings. Some tenants are put off by the feeling of dealing with a call-centre, the lack of a sense of personal service, and the apparent lack of on-the-ground support to ensure a smooth tenancy. These online agents have not all prospered – Upad withdrew from the market in 2019, and Purple Bricks has faced challenges.
Is there a middle ground?
The short answer to this is – yes! There is a middle ground between high street agents and online-only agents. There are an increasing number of local agents who have done away with a high street presence and are taking on the positives of new technology. This carries with it the joint benefits of being accessible locally and being able to attend to properties quickly and efficiently, while keeping overheads low. Through use of modern technology – effective cloud-based management software, use of online advertising (such as portals), and spending more time out meeting clients at properties rather than in the office, overheads can be kept low and a quality service can be offered.
Bright Properties has modelled itself on this approach. That is why we are able to offer a fully managed service for 8% (inc VAT) of monthly rent, with no hidden charges for arrangement or renewal. We provide a cost-effective, transparent service while holding ourselves to high standards.
If you would like to find out more about what we can offer you, please get in touch.