Skip to content
Lettings and property management in and around Oxford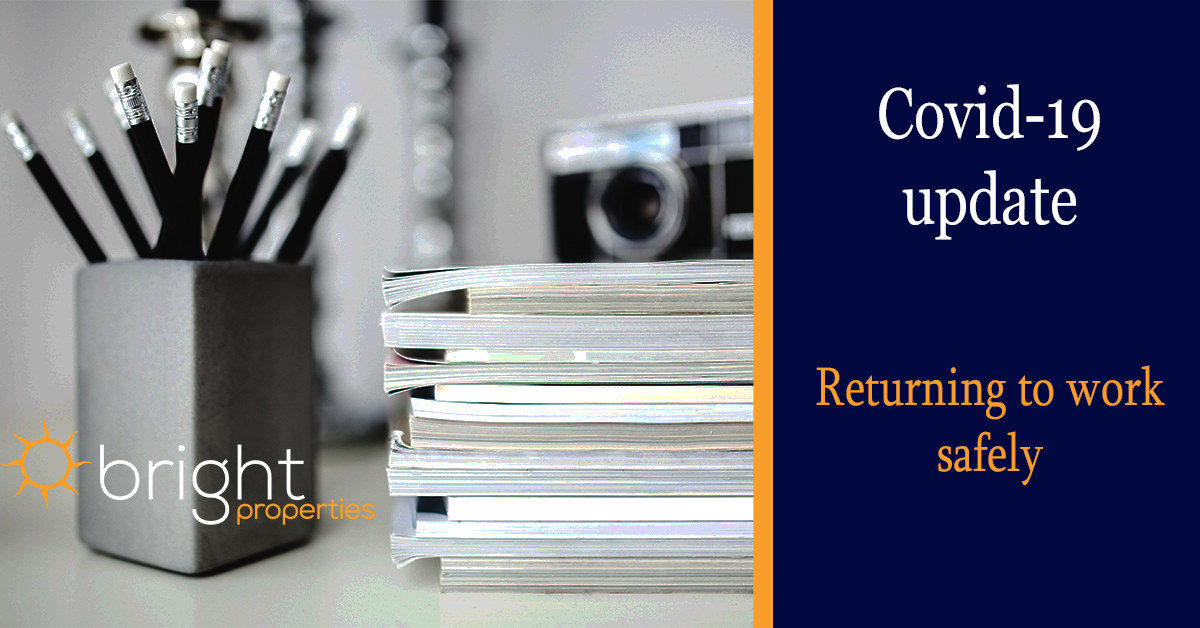 Covid-19 update: Returning to work safely
Following the recent legislative updates, we are pleased to say that estate and letting agents can begin more active advertising of property. The update allows for letting agents to visit residential property for the purposes of advertising as well as allowing prospective tenants to visit these properties for viewings.
At Bright Properties, we have thought carefully about what this means for our business and are happy to say that we have a plan in place for advertising while the pandemic continues. This includes plenty of safety measures to avoid as much contact as possible as we feel it is still early to be resuming normal workplace practice.
How we are working:
Appraisals: If you would like us to do an appraisal on a property, we will begin with a telephone or video chat consultation and a desktop analysis of the property. If the property is occupied, we will continue with the practice of a video tour where possible for the purpose of valuation or a visit while the property is vacant if not. If the property is unoccupied, we will be able to visit the property unaccompanied to perform a valuation and will discuss our findings either outside the property or on a separate phone call.
Video Tours and qualification of applicants: In light of the times, we recommend a video tour be arranged for the property. This will be advertised on portals and means applicants will be able to view the property virtually in the first instance. Applicants will then need to complete an application form and a health declaration stating that they have no symptoms before moving onwards with the application.
Viewings: Once the tenant has been qualified and it is evident that they have a sincere interest in the property, we will be able to perform accompanied viewings at the property. Safety measures will be put in place in order to stay safe such as opening windows, using hand sanitiser frequently and avoiding touching all surfaces. We ask for the occupants to be out while viewings take place.
Photos, Floorplans and EPCs (if applicable): We will arrange for these to take place in order to be able to advertise the property. The photos and floorplan remain included in our fee. If necessary, the contractor can also provide an EPC for the property at an additional cost. These will be able to be completed using safety guidelines for visiting property.
Tenancy documentation and checks: These will all be done virtually following the government guidance for Right to Rent checks. Tenancy agreements will be sent electronically for e-signature.
Check ins: In order to prevent unnecessary contact, we will arrange for tenants to collect keys and will leave detailed notes in the property for the tenants on move-in procedures and to make sure they are comfortable. We will follow this up with a courtesy phone call and only visit the property should the tenants have a concern.
Contractor works: We will continue to prioritise essential/emergency visits to properties and where necessary carry out other remedial work. Contractors will be instructed to follow all safety guidelines released by the government. Any works that need to take place before a tenancy commences can be arranged while maintaining safe working procedures.
In carrying out these safety practices, we feel we can offer the same great level of service to landlords as previously delivered. If you are interested in working with us, please get in touch for an appraisal on your property.